La FURIOSA
historic bike race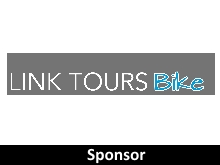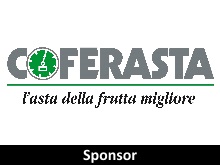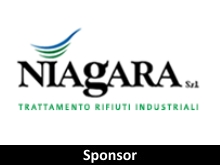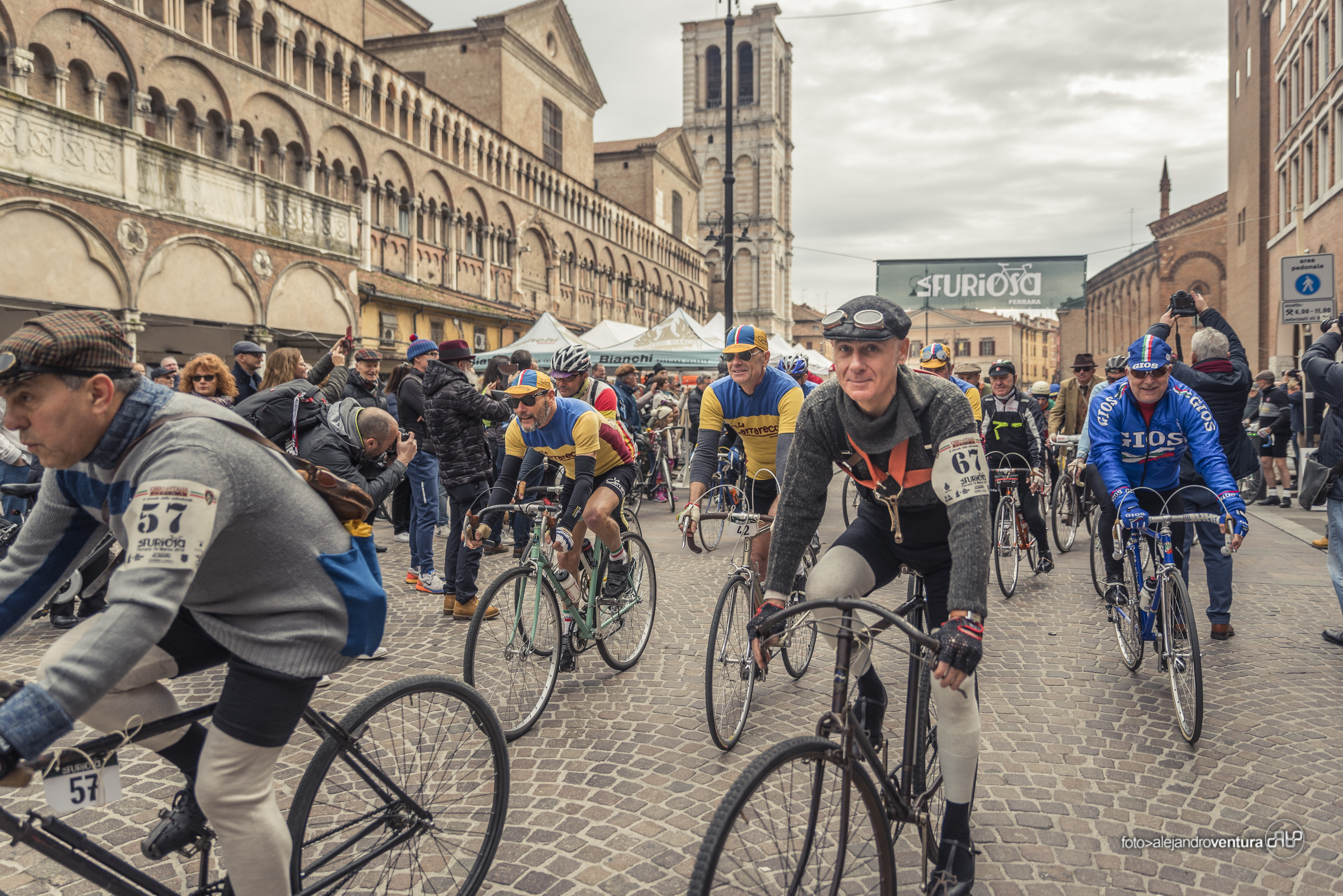 Bicycle history in the territory of the Estense family
There is «an unbreakable bond» between cycling and the city of Ferrara. Cycling is a sport created by the French-born inventors, Pierre and Ernest Michaux, whereas the bicycle itself arrived in Italy only after having first been pedaled on the boulevards of Paris. It was first seen along Paris' squares, paths and racetracks, and then was pedaled on into the English and Belgian territories.
In Italy, the first event similar to a bicycle race was held in Padova, on July 25 1869, and it followed a horse race in the large square of Vittorio Emanuele. The first real race held on a road was between Florence and Pistoia (33 kilometers), held on March 17 1870 with 17 participants. Also in 1870, on June 2, there was a race for velocipede on the Montagnone park of Ferrara. Cycling was still considered an elitist sport when the first trial of cyclists from Ferrara was held on July 24, 1896, which was a 4.5-kilometer race from Pontelagoscuro to "Caffè del Doro."
Program of the 9th edition – March 10th 2024

Admission rules:
Only cyclists with vintage racing bicycles built before 1987 (not mountain bikes, cyclocrosses, or chronometers) will be admitted. Required features: shift levers on the oblique hub of the chassis or at the ends of the handlebar, with pedals fitted with stop feet and straps and with the passage of the outer wrist straps to the handlebars. It is also mandatory to wear a clothing that is consistent with the bicycle used, including shorts and woolen jerseys of the various periods (for the '80s also synthetic materials), caps, shoes and accessories.
Saturday March 9th: 
14..00/18.00 Organizing Secretaiat Openin by the historic Naselli Crispi Palace in  via Borgo dei Leoni 28 headquarter of the "Consorzio di Bonifica della Pianura di Ferrara".
After 18.00 an aperitiv for those that have booked the hotel with our travel agency partner LINK TOURS
Expo Area in Piazza Trento e Trieste  with historic bycicle stand, historic clothes stand, historic bike accessories stands and gastronomic stands
Sunday March 10th:
07.30/09.00am Organizing Secretariat  opening in Naselli Crispi Palace in Via Borgo dei Leoni, 28

09.30am Piazza Trento e Trieste departure de La FURIOSA.
Every turn is signposted, there are historic cars out on the course to keep you safe and help resolve any issues. First aid is available on all the routes and we have 1 typical refreshment point with our typical regional food and wine.
Quickly you are on Country Roads heading deep into our province  and some wonderful scenery, riding down quiet lanes, admiring this great part of the World.
Arrival and … to follow LUNCH in ESTENSE CASTLE.




Period
REGISTRATION FEE
ITALIAN MEMBERS OF CLUBS
OR UCI MEMBERS OF CLUBS
INSURANCE FOR
ITALIAN AND FOREIGN
NON-MEMBERS OF CLUBS
till December 15th 2023
€ 25
€ 10
from December 16th 2023 till January 26th 2024
€ 30
€ 10
from January 27th 2024 till February 23rd 2024
€ 35
€ 10
from February 24th 2024 till March 8th 2024
€ 40
€ 10
Saturday 9th and Sunday 10th
€ 45
€ 10
Saturday and Sunday   registration ONLY by the organizing sekretariat.
To those who enroll on Sunday, the race package is not guaranteed
PROMOTIONS
– Teams and groups: EVERY 10 PAIED REGISTRATIONS – 1 IS FREE
– Women special discount € 5 (use COUPON FURROSA5)

FORMS:
– Health Certificate for cardiovascular intensive sport activity form (cycling races/events)


– Ethic declaration 

"La Furiosa" – The Furious Philosophy
La "Furiosa" was born from the idea of reliving emotions and of challenging yourself, an idea that was typical of cycling of the past.
Secondary roads, some known as white roads ("Strade bianche"), are taken on not to challenge your companions, but to challenge yourself. Even if the weather conditions were adverse, the cyclists road on bicycles that have created the history of cycling by passing through the countryside of Ferrara.
The "Furiosa" race of 59 kilometers discovers the territory of the Estense family, where you can find the historical summer homes of the noble Ferrara family. At special refreshment spaces, you can try salami from Ferrara, sliced "salamina" salami, various cured meats, pumpkin and asparagus tarts, cheeses, typical Ferrara bread, all accompanied by the typical wine grown in the local, sandy terroir.
You will then have to give yourself a last push to return to Ferrara, where you will be greeted by a rich buffet of specialties from the territory.
You can have the LA FURIOSA shirt at € 70.
To buy it please contact:


Tel. 055.8724010 Email: info@3mcaverni.com
To rent an historic bike please contact:
Affiliated shops:

Berlin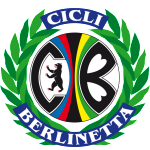 CICLI BERLINETTA
Schönfließer Str. 19
10439 Berlin
Tel: +49 30 960 88 323
Website
Some of the great cyclists of the past Ferrara
(photos from "Storia del Ciclismo Ferrarese" by Luciano Boccaccini)